Engineered Floors: The story behind the mill's unprecedented growth
By Kemp Harr
Industry insiders have often debated what motivated Bob Shaw to forego retirement and create Engineered Floors (EF) but hindsight always gives a clearer view of the inspiration.

In 2009, when we first learned there was a new carpet company on the horizon, we had no idea that five years later it would surpass Beaulieu of America and become the third largest residential carpet mill in the U.S. Bob Shaw obviously saw an opportunity that no one else was taking advantage of.

Let's not forget that the company's inaugural year was the height of the recession, when most companies were simply focused on cutting costs and hanging on. The EF opportunity was a trifecta of sorts, with three contributing factors centered on the latest technological advancements in the carpet yarn business. First off, the polymer EF initially chose to utilize, polyester, had seen a tremendous number of performance enhancements based on co-polymer additives and level of twist that narrowed the gap between its performance and that of nylon. Secondly, the Oerlikon S5 and S+ extrusion equipment, which EF uses, is super efficient. And thirdly, the solution-dyed or "dry processed" yarn used by EF reduces the cost of the fiber and creates a more stain resistant end-use product.

POLYESTER VERSUS NYLON
In the past few years, the industry has watched PET blow by nylon as the leading polymer for residential carpet. Today, the residential carpet market consumes over 800 billion pounds of PET annually compared to 600 billion pounds of nylon. . Nylon is still king in the commercial business, and the success of Stainmaster's PetProtect has recently slowed the rate of conversion over to PET, but PET is clearly in the lead. Certainly, EF has been a major factor in tipping the balance towards PET, since up until six months ago that was the only type of carpet the company produced.

Two of the largest consuming markets of residential carpet, multi-family and builder, have shifted the majority of their purchases over to PET, and these were two of the three markets that EF focused on for the five years of the company's rapid growth.

One need only consider the drastic changes with plastic drink bottles to understand the evolution in the performance of PET, which has far-reaching benefits for both the carpet and packaging markets. Drink bottles, which used to be thicker and less pliable, are now stronger, thinner and clearer. These upgrades to the polymer, bundled with increased bulk in the extrusion process and added twist, have narrowed the gap in the performance between nylon and PET. EF was one of the first companies to retool its processes to take full advantage of the polymer, which is not only cheaper by the pound than nylon but also much larger in scope from an availability standpoint.

This year, the big news at Surfaces was that EF has added nylon carpet to diversify its mix and enable it to service the mid- to upper-end of the soft surface market. At this stage, however, over 90% of the company's revenue is generated from selling polyester carpet, and PET is still clearly in the lead industry-wide.

OERLIKON EFFICIENCY
Prior to the development of Oerlikon's extrusion equipment, which was specifically developed and optimized to convert polyester polymer into carpet yarn, mills producing polyester carpet were using Barmag extruders that were originally designed to run polypropylene but were modified to work with polyester. Several industry insiders tell Floor Focus that the new S-Series extruders give carpet mills a 15% cost advantage based on throughput, but they also produce a better yarn, which has greater bulk, improved texturizing properties and more consistent quality. Oerlikon's extrusion equipment has been touted by many industry experts as a major contributor to the enhanced performance and efficiencies of polyester carpet.

As EF enters the nylon market, the firm is sticking with this type of extruder, which has been modified to convert nylon polymer into carpet yarn.

"DRY PROCESSED" OR SOLUTION DYED
There are two fundamental methods of coloring carpet. With solution-dyed yarn, the color pigment is added in the extrusion process. The alternative, and historically predominant method, for residential carpet is to add the color in a wet dyeing process further downstream as the carpet is being made. Both methods have their pros and cons. Historically, companies that produce solution-dyed carpet have limited the range of colors they offer in an effort to reduce the inventory of yarns that must be kept on hand to service unforeseen demand for a certain color. For years, it was considered much easier to produce carpet using white dyeable yarns and color it later based on what was ordered. While there are more stages in the manufacturing process with a wet dye method, there is less inventory of components to forecast and maintain.

With yarns that are dyed during the extrusion process, the color runs throughout, and it's much harder for the color to be washed out or faded with sunlight. The visuals with solution-dyed have more "pop" and are considered higher definition, so many commercial carpets, which generally cost more, have been solution dyed for years.

Now, with the help of computerized inventory forecasting, EF is able to economically produce residential solution-dyed carpet and therefore eliminate the need to wet dye the carpet. Granted, when the company first got started, it focused on high volume sectors that really only wanted a few color choices, but that complexity is increasing as the firm moves into the higher end, cut order business.

REDUCING COMPLEXITY & ENGAGING KEY ADVISORS
Another key factor in EF's success is the result of reducing complexity by building its factories with a limited number of variables but, at the same time, capable of bringing in polymer on one end and shipping out finished carpet on the other. You might recall that Southwest Airlines flew only one type of aircraft for many years, and EF is borrowing a page from that same book. In all three of EF's plants, all the extruders are Oerlikon, all of the twisters are the same, all of the tufting equipment comes from Card Monroe, and there are only two types of heat setting equipment—one for PET and another for nylon.

In addition, it's no secret that Bob Shaw has engaged his two closest and lifelong advisers as sounding boards on this Engineered Floors venture, both of whom have had storied careers in the carpet industry. The two are Jack Bandy and Norris Little who, back in the late 1950s, both worked alongside Bud Seretean at Coronet Carpets. Bandy is the youngest child and only son of B.J. Bandy, who started Bartow Mills, and Little served as Mr. Shaw's operations executive at Shaw Industries. All three are well known, not only for what they've done for the carpet industry but also philanthropically in the northwest Georgia region.

Just as important to EF's success are the four team members that work with Mr. Shaw and help make the day-to-day decisions: James Lesslie, Danny Freeman, Melvin Silvers and Shaw's son Clay.

LEGACY
Bob Shaw will turn 84 this August, and EF employs his son as well as his twin grandsons, Joe and Will Young. Employment at EF will surpass 1,900 this year. We may never know what truly motivated Mr. Shaw to take the risk to create EF. One can surmise that his motivation was some combination of entrepreneurial itch, drive to keep the carpet industry thriving in northwest Georgia and the desire to build a legacy company for his ancestors.



"SAM" PLANT
When complete, EF's third carpet mill will be the largest carpet mill (in throughput capacity) in the world. This single plant will cost over $450 million and could potentially employ 2,000 workers. The plant has been code named Sam after the family's endeared golden retriever, which Mr. Shaw used to take on early morning walks.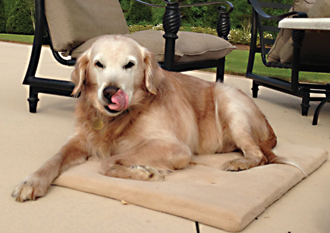 Copyright 2015 Floor Focus

Related Topics:Shaw Industries Group, Inc., Engineered Floors, LLC, Beaulieu International Group, RD Weis