2023 Emerging Leaders: The flooring industry benefits from the hands-on, service-oriented approach of young new leaders – February 2023
As more Baby Boomers reach retirement age, developing the next generation of leadership is more crucial than ever. The flooring industry in particular is at a pivot point as many veterans begin handing over the reins, setting the stage for a wave of young leaders-whom Floor Focus celebrates through its Emerging Leaders Awards.

Each year, dealers, retailers and contractors are invited to nominate standout professionals under the age of 40 for recognition. An independent panel of judges then selects from the nationwide pool. This year's judges were marketing consultant and strategist Paul Friederichsen and commercial industry consultant Jeanne Matson of the National Cooperative Business Association.

The winners represent not only the next generation but also the future of flooring as they foster those who will come after, paving the way through their collaborative leadership styles, service mindsets and fresh perspectives.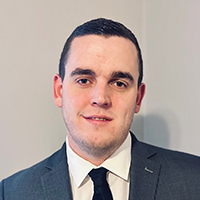 DAVID BURNHAM, 32
Consolidated Flooring, Subfloor Division General Manager
• Earned a bachelor's in sociology from the State University of New York in Albany
• Began his career at Consolidated Flooring as an assistant project manager to company principal Paul Meberg, ultimately developing an interest in floor leveling and subfloor preparation
• Has P&L responsibility for all of Consolidated's subfloor and concrete-topping work and recently oversaw a 20,000-square-foot topping pour and finish at the new UBS Arena in Elmont, New York
• Is a trusted resource for vendors, who often consult with him on challenging projects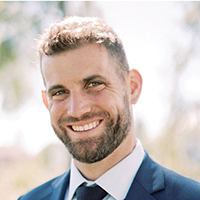 JOSH FRIEDMAN, 32
DFS Flooring, Executive Vice President
• Obtained a bachelor's in accounting and finance from Boston University-where he was inducted into the Hall of Fame as the top-ranked tennis player-followed by his CPA
• Oversees and manages daily operations and supports the management of multiple branch locations, in addition to being responsible for select major accounts that resulted in over $3.5 million in personal sales across diverse segments last year
• Seeks and analyzes acquisition targets and expansion locations and has been instrumental in consummating significant acquisitions over the past year; has also completed corporate real estate purchases and overseen facility construction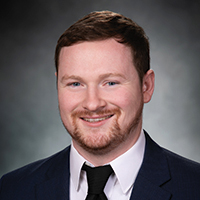 TREVOR BURRUS, 30
Great Floors, Spokane Branch Manager
• Obtained a bachelor's in business management from Eastern Washington University
• Oversees store operations and sales, including a staff of 21 people
• Under his management, one of Great Floors' worst-performing stores consistently became one of its highest-performing
• Sits on the Spokane Home Builders' young professionals board and volunteers with hearing-impaired community members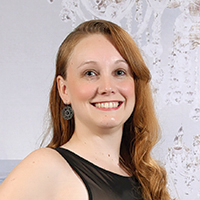 TIERRA MAESCH, 33
Jack Laurie Group, Senior Account Manager
• Graduated from Purdue University with a bachelor's in construction engineering management technology
• In addition to her daily duties, she onboards, trains and mentors new hires in both project management and Jack Laurie Group's customer relationship management (CRM) technology
• Serves as president of the Indianapolis Chapter of the National Association of Women in Construction, after holding several other positions, which gave her the New Leader Award in 2020; is also a member of the Amazing Women of Starnet
• Winner of a HiP Award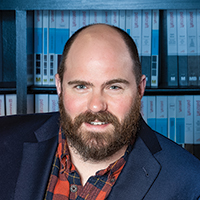 TY KAUFFMAN, 36
CB Flooring, Harrisburg Division Manager
• Despite no previous background in flooring, hit nearly $105,000 in sales as a trainee at CB Flooring and quickly grew his annual commercial sales to $5.3 million
• As previous sales manager of the Harrisburg division, has managed and coached the sales staff, growing sales by $3 million year over year in his first year in the role
• Currently oversees four salespeople and the office and estimating staff and is responsible for P&L, identifying new customers and opportunities, managing building/office needs and hiring/firing; works to train inexperienced salespeople in "relationship selling" and is successfully growing sales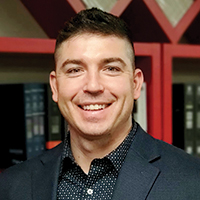 LUKE SCHNARS, 31
Floor Systems & Design, Account Executive
• Earned a registered nurse associate degree from Central Ohio Technical College while working as a contract flooring installer and as a technician at Riverside Methodist Hospital, where he was recognized with a Star Award
• Consistently sets and exceeds aggressive personal sales goals of up to eight figures
• Worked with Nationwide Children's Hospital to help direct flooring standards toward Starnet products and designate his firm as the only flooring resource on such projects
• Volunteered his time and talents to help build the church he attends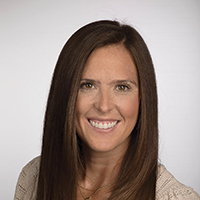 JESSICA MCCONNELL, 34
Real Floors Inc., Regional Vice President
• Responsible for four branches in two states, including the Denver location-now the second-largest in sales, profitability and number of employees
• In her previous role as manager of Arbor Contract Carpet's California operations, was responsible for hiring and sales and installation management
• Arbor Contract Carpet's San Diego and Inland, California branches became the company's fastest-growing under her leadership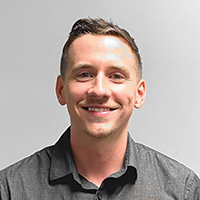 GARRETT PENNINGTON, 28
Jack Laurie Group, Director of Field Operations
• Joined the Jack Laurie Group as an installer shortly after graduating high school; has also worked as a foreman, in business development and as a field supervisor
• In business development, held the record for signing the most target customer agreements on his team; is responsible for overseeing field execution, related employees and customer service
• Holds a number of awards and certifications, including the Jack Laurie Group Innovation Award for pioneering jobsite processes that are both efficient and profitable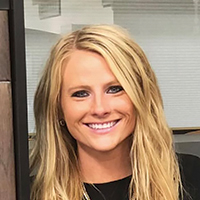 KIM STAFF, 31
Staff Carpet, Owner and President
• Graduated summa cum laude with degrees in marketing and organizational behavior from Benedictine University while working full time at Staff Carpet, her family's then second-generation business
• Opened up new business opportunities for Staff Carpet through the creation of a high-end design service department, adding and coaching designers and managing the sales team; also expanded the company's advertising to new platforms
• After purchasing the business from her father, opened a second location and design studio, which she also oversees
• Is involved in the local Contact Ministries charity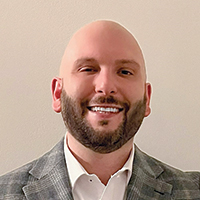 KURT FENCHEL, 36
The Gillespie Group, President
• Started his career in construction after graduating from Rutgers University and worked his way up to a vice president role at previous employer Orion Interiors
• His knowledge of running a lean organization and helping his employees reach their goals has been borne out in the performance of The Gillespie Group and its 50+ staff members
• Recently landed one of the largest school construction projects undertaken by the New Jersey Schools Development Authority: the 576,000-square-foot, three-story Perth Amboy High School
• Recently hosted a toy drive for Toys for Tots


Copyright 2023 Floor Focus

Related Topics:Starnet, Great Floors