Higuera Hardwoods
« Previous Page

A Resource Directory to put you in touch with some of the most notable floor covering producers in North America.
| | | |
| --- | --- | --- |
| Higuera Hardwoods | | Website |
| 26273 Twelve Trees Lane, Suite E | Poulsbo, WA 98370 | |
| Phone: 360-779-4050 | Fax: 360-779-4057 | Email |
---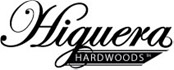 Higuera Hardwoods LLC was founded a decade ago to offer you the finest bamboo products for your environment.
As a leading manufacturer and distributor of high quality (FSC) grade-A bamboo products that include solid bamboo, strand woven bamboo and engineered bamboo flooring in prefinished and unfinished, as well as a complete selection of bamboo moldings and trim accessories, bamboo stair parts, bamboo countertops, panels and veneers, chair railing and custom part capability with customer service equal to none.
The high quality of our raw materials and our industry standard-setting manufacturing procedures make us confident in the beauty and durability of the prducts we offer. We use only mountain grown Moso bamboo that is extracted from controlled forests at 5-6 years of age as our raw material source. These raw materials are kiln-dried to an ideal moisture rate of 5-9%, which ensures years of trouble free use. This also allows for below grade installation and installation over pipe system radiant heat and Warmup Electric systems*. We also set an industry standard by spray coating and baking seven coats of the most abrasion-resistant aluminum-oxide finish onto the surface of our bamboo products. We also use only high quality European glues, and all emissions meet the E1 standard and comply with the new California Carb I and Carb II requirements VOC compliance for our products.
Higuera Hardwoods sets itself apart from other bamboo suppliers or importers because we have direct control during the manufacturing process from raw material harvest to distribution. As the owner of our facility in China for moldings and stair parts, we are able to offer what others simply cannot.
Higuera Hardwoods bamboo has an accomplished rack record with a decade of success with installations in the following types of facilities: healthcare, commercial, hospitality, academic, retail, restaurants, and residential etc.
Higuera Hardwoods was very proud to be one of the first companies in the nation to offer Forestry Stewardship Council (FSC) approved bamboo products.
Our US distribution facility is located in Washington State. We maintain an inventory of 150,000 to 200,000 square feet of flooring, 30,000 moldings and 1000's of sheets bamboo panels and veneers that are ready to ship within 24 hrs. As the owner of our manufacturing facility in China, we always encourage custom orders. It is a great opportunity for you to be creative as we can provide custom designed parts as needed without minimums.