Forbo
« Previous Page

A Resource Directory to put you in touch with some of the most notable floor covering producers in North America.
| | | |
| --- | --- | --- |
| Forbo | | Website |
| PO Box 667 | Hazleton, PA 18201 | |
| Phone: 800-842-7839 | Fax: 570-450-0258 | Email |
---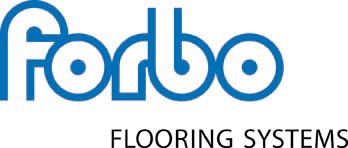 Creating better environments... this statement reflects the mission and values of Forbo Flooring. From the indoor environment to the natural environment, Forbo's products and services combine design and functionality in world-class flooring solutions. With a strong focus on innovation, Forbo Flooring inspires customers to create better interior environments. Forbo has been recognized as the leader in providing color and design options with our Marmoleum. Naturally occurring anti-static properties make Marmoleum easy to clean, while naturally occurring antimicrobial properties stop the breeding of many micro-organisms such as allergen producing dust mites, and the MRSA strains of bacteria. These features, combined with simple, low cost maintenance and unmatched durability make Marmoleum an ideal choice for the indoor environment. Forbo Flooring is also committed to protecting the natural environment and investing in a sustainable future by constantly seeking to create more environmentally friendly products and processes. When it comes to an environmentally friendly product, Marmoleum is an outstanding choice. Not only is it made from readily renewable natural ingredients, but also, every element of the process, from how we obtain the natural raw materials, to how we produce the product (in ISO-14000 certified facilities), to how we recommend installation and maintenance procedures and products is conducted with the environment as a key priority.