DesignOvations: Heather Lombard - July 2015
By Heather Lombard
Flooring is such a great way to define a space, emphasize wayfinding and enhance design. My personal philosophy is to put the safety and wellbeing of those who use our spaces first. This can easily be done without compromising the look.

At CDH Partners, we create environments that promote wellness and healing but also add a personal caring touch. Having a working knowledge of what is trending in color and design is a must, but taking into account the purpose of a space is just as important.

As a healthcare interior designer and a registered nurse, I know the importance of choosing the appropriate flooring, based on the way the space will be used and gleaned from my experience working in hospitals. I also want the spaces we design to draw a person into the environment while reducing stress, which can come from a visit to a healthcare facility.

Creating environments that are functional, flexible and inviting for patients and medical staff can lead to better outcomes and quicker recovery times. There are numerous ways to achieve this due to the abundant resources we have in flooring today.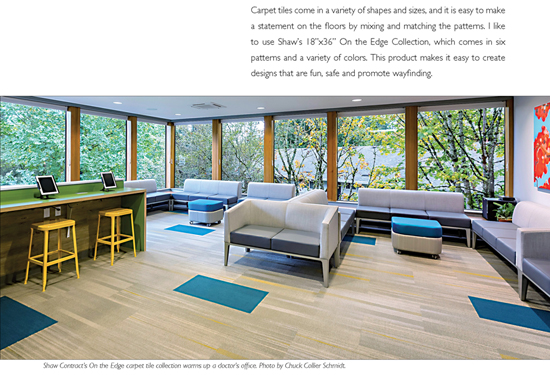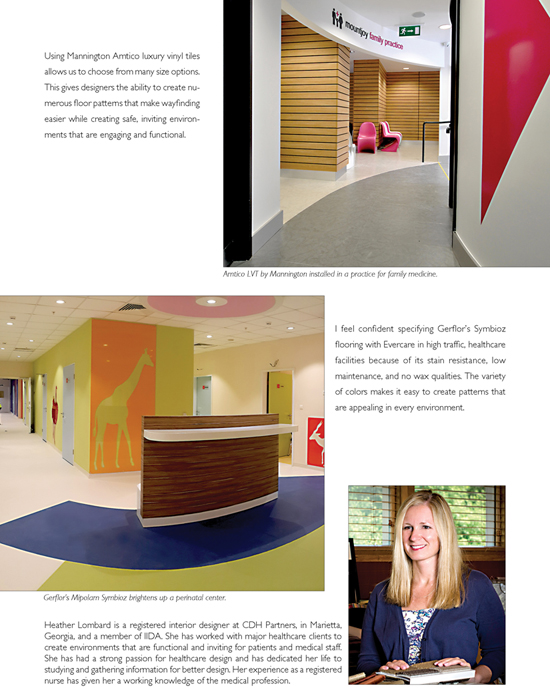 Copyright 2015 Floor Focus