Design Ovations: Lisa Welch - Jan 2020
By Lisa Welch
As an architectural and interior designer for over 20 years, I have seen a lot of flooring trends come and go. Our philosophy at Welch Design Studio Architecture + Interiors is to create exceptional designs that will stand the test of time. When it comes to flooring, we are finding that our clients request a long-lasting, low-maintenance floor that is timeless and will look fresh for many years to come.

At Welch Design Studio, we specialize in high-end, custom residential designs but have recently expanded our design focus to include hospitality and mixed-use buildings. These are areas where our clients understand the impact of superior, long-lasting quality and design that looks great even under high foot traffic.

PORCELANOSA BALTIMORE WHITE TILE
For one of our recent luxury spa projects, we needed a high-quality flooring material that would remain beautiful in a high-use area. The client wanted the look of marble but with virtually no maintenance. We selected a gorgeous porcelain from Porcelanosa, a 60"x120" slab combining the look of a natural stone material with innovative format technology. The drama of this large slab created a stunning space while also resisting water, staining and scratching. And, in addition, no aggressive chemicals are needed for upkeep.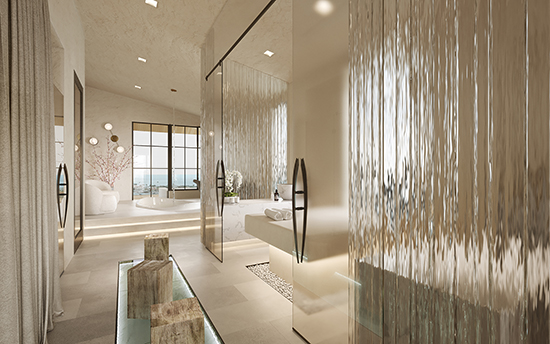 MAFI NATURAL WOOD FLOORS
Another one of our all-time favorite flooring materials is a natural wood by Mafi, produced in Austria. This incredible material is sustainable, formaldehyde-free and has a long lifecycle, and it comes in many textures, colors and styles. To create this flooring, Mafi air-dries individual planks, and natural oils are applied. Depending on the duration and temperature applied during the drying, fine shades of brown to nearly black are created. This process alleviates the need for staining, and the outcome is a rich, natural color. Mafi floors are easy to care for. The manufacturer recommends soap and water, and we love the idea of using water to clean wood floors without concern about damage.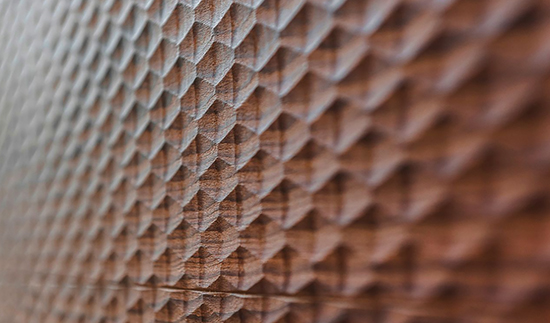 CUSTOM STEEL AREA RUG
One of the most unique flooring applications we have ever designed was for clients who hired us to design their luxury dream home. They wanted their dining room, in particular, to be unique. We created a large "rug" from a steel product that was formerly a conveyor belt for pop tarts. The rug was installed flush, surrounded by a wood herringbone pattern with a brass inlay to create a frame. The clients are excited to entertain in this unique, award-winning space, and we are proud of our outside-of-the-box flooring concept.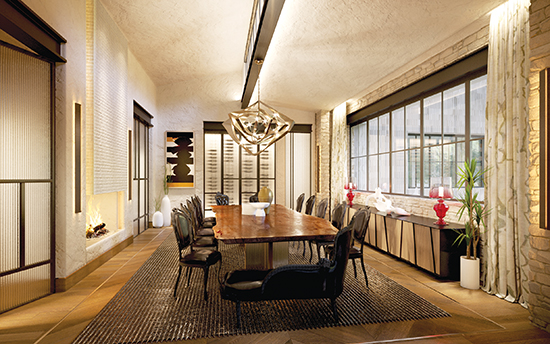 Copyright 2020 Floor Focus

Related Topics:Armstrong Flooring