Design Ovations: Karen Muraoka - July 2019
By Karen Muraoka
Who doesn't like a story? Lots of designers develop a storyline when creating a design concept for a project. I do it on most projects. It develops a rapport with the client, expresses what is being developed in a creative way and ensures that a design is on the right path. It's always very satisfying at the end of the project when a client and design team look back and appreciate how the story came to life.

The foundations of any design story begin with the material that flows through each space and affects everyone in the space-the flooring surface. It needs to be attractive, of course, and it also needs to have coordinating materials that "travel" from room to room as the requirements of use, durability, maintainability and beauty change and evolve.

I have been a judge at NeoCon and at healthcare design conferences for a decade now, and I see this same storyline process presented to the jurors from many of the manufacturers that submit their products for potential award acknowledgement. That's what happened at this year's NeoCon.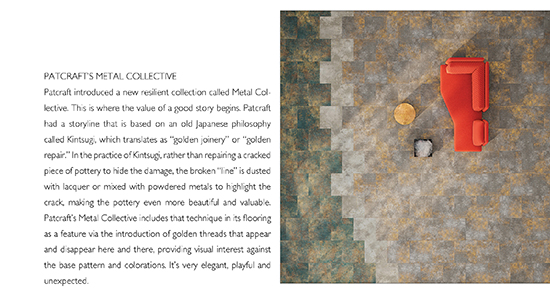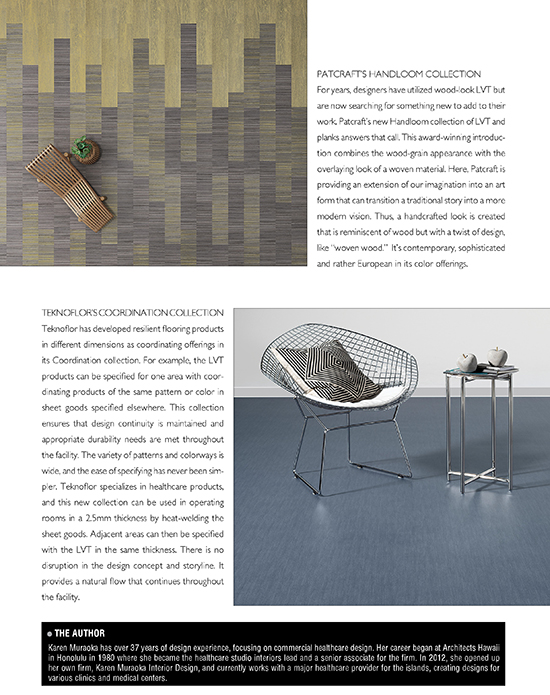 Copyright 2019 Floor Focus