Design Ovations: Jennifer Tart Thompson - December 2022
By Jennifer Tart Thompson
Even more than aesthetics, efficiency and functionality are the primary drivers for commercial design-especially when it comes to flooring, as this is the first finish selected in the design process and lays the framework for destination spaces. The space speaks to flooring decisions, informing designers on how people will operate and move through the space. When my team pulls finishes, we think about the impact the flooring will have on health, cleanability, and the emotional response elicited from different flooring types.

"Resi-mercial" design is becoming more prominent with the push to make the workplace feel more like home. Spaces are demanding more flexibility and provide more than one function, so we explore various flooring types to determine how they'll perform within a changing environment, as well as consider sustainability to offer the greenest solutions with the most longevity. These are some of the products I consistently turn to.

CONCEPT SURFACES' FUSE COLLECTION
For tile flooring, the aesthetics have shifted to "bigger is better." Concept Surfaces' Fuse collection not only provides sizes up to 4'x4' and 4'x8' but also offers options for smaller coordinating sizes. The collection allows flexibility to simplify a space with one product covering the walls and floors for a seamless yet striking cohesion. Choosing one product manufacturer streamlines the design process and reduces waste and recycling. Textured wall panels, mosaics and alternating floor sizes provide a classic approach to any design, not to mention the warmth the color selection provides.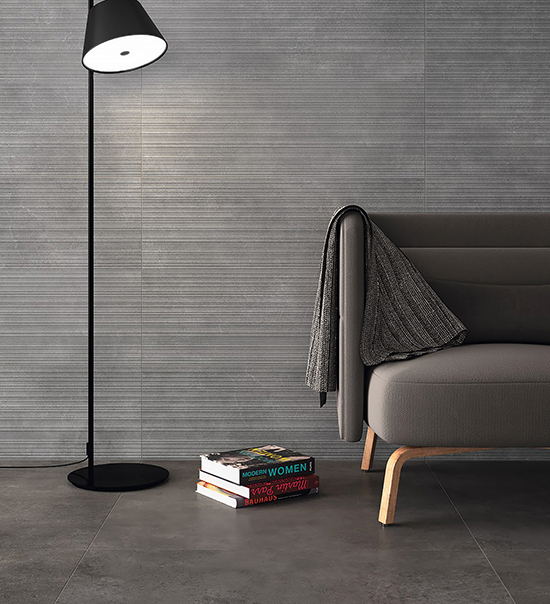 SHAW CONTRACT'S COLLECTIVE COLLECTION
Typically, carpet is the first finish selected for a project and begs the question, "Does this carpet have good friends?" Shaw Contract's Collective collection offers foundational patterns ranging from traditional to contemporary, as well as three plush accent element carpets. The patterns lay well in multiple installations while providing additional variance and mimicking colors from nature, from organic earth tones to bright pops of color. Even better, the collection tells an astounding sustainability story-the material is cradle-to-cradle certified, carbon neutral and made from high-performance 100% recycled content nylon fiber.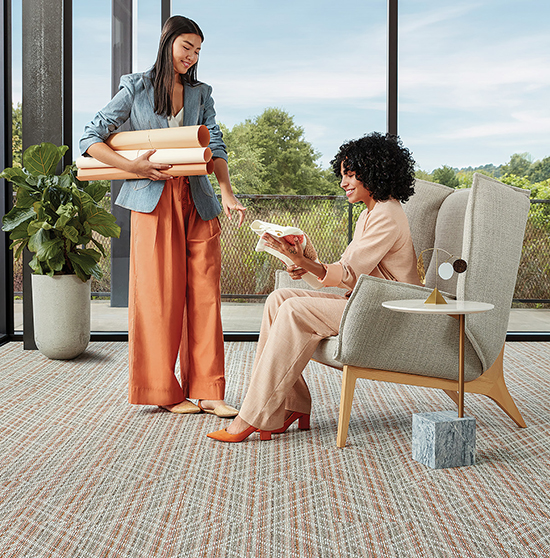 CORETEC LVT
While hardwood flooring is impractical and cost-prohibitive for most clients, Coretec LVT achieves the warmth and aesthetic of wood flooring but with a more cleanable and durable surface. And Coretec's enhanced LVT adds cork underlayment, which not only helps with sound transmission but is more forgiving of slab imperfections, as well. Plus, the material can be installed atop existing hard surfaces, making it an asset to existing spaces as it cuts down on demolition and waste. The fact that Coretec is a resilient flooring option with an EPD and is FloorScore and GreenGuard Gold certified makes it a choice we can all feel good about.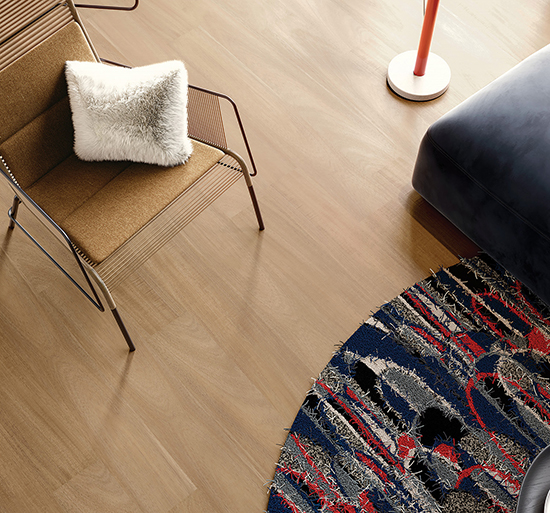 Copyright 2022 Floor Focus

Related Topics:Shaw Industries Group, Inc., Fuse, Fuse Alliance