Design Ovations: Alison Woolf - May 2020
By Alison Woolf
Every client has a unique story to tell, and I believe my role as a designer is to translate this story into the design of their space. At Huntsman Architectural Group, our mission is to design places that connect, sustain and inspire, and this is my lens when creating a workplace. My process starts by uncovering what makes a client unique and finding elements in their culture that should be amplified and celebrated. I use this inspiration to infuse space with a client's identity and personality, creating a distinctly original space. Design that is exciting, new and bold, but not trendy, is a benchmark of my style. Fresh and edgy, yet timeless, is my goal and achieving this is impossible without flooring. Selecting impactful flooring is so important, as it becomes a foundational design element that sets the tone from which all the other materials build.

TODD CONTRACT'S MISTRAL FUMED WHITE OAK
For the breakroom at a client's San Francisco office, the flooring needed to stand up to high traffic and bring warmth to the space. We found the answer with a wood plank flooring from Todd Contract. The Mistral Fumed White Oak has an exquisite depth of color and variation. The flooring introduced a slightly rustic texture to offset the crisp white countertops and tile.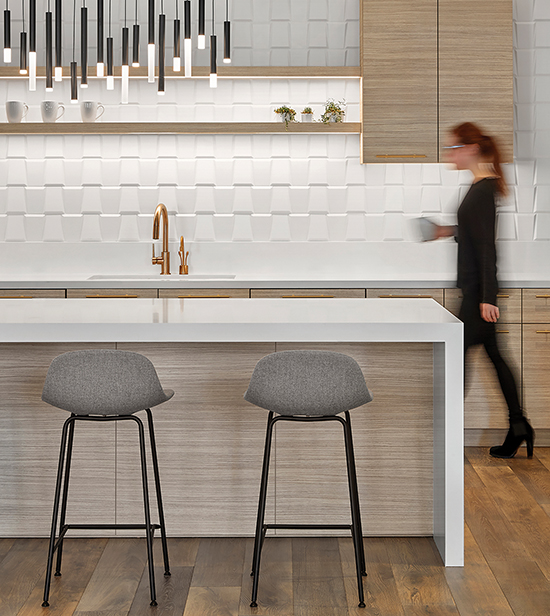 OGEBORG'S ASTRO COLLECTION
There are a lot of great rug companies, but Ogeborg's Astro Collection offers one of the most plush and luxurious options available. The hand-tufted area rug used for this lounge area is made of botanical silk, which is derived from cultured eucalyptus. It lends the space a perfect mix of formality and comfort. The light and dark tones pop and dance to create a unique organic pattern that makes you want to take your shoes off and sink in your toes.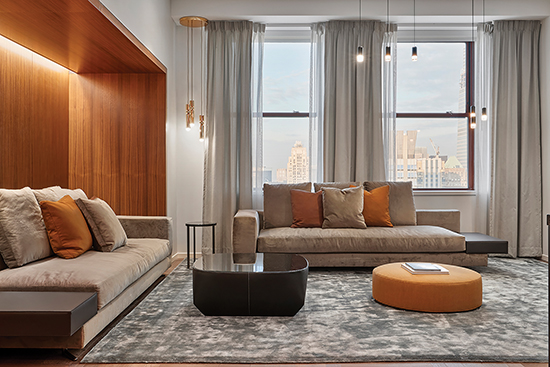 BENTLEY'S MODULYSS GRIND CARPET
At Huntsman, we are always searching for products that are classic, beautiful and sustainable. Bentley's Modulyss Grind carpet tile brings together a great sustainability story with a tailored aesthetic. This attractive mini-tuft carpet is made from recovered fishing nets and other waste materials and is available in a great selection of neutrals.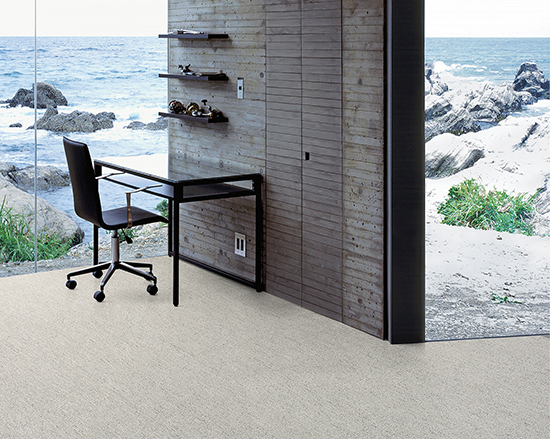 Copyright 2020 Floor Focus

Related Topics:Fuse, Fuse Alliance