Boutique Design New York: Energy and enthusiasm were high as the boutique hospitality show continues to grow - Jan 2020
By Kemp Harr
It's hard not to be partial to the Boutique Design New York (BDNY) trade expo. Not only does it take place in a progressive and entertaining city-in close proximity to the audience it hopes to attract-but the very subject of hospitality and lodging encourages out of the box thinking when it comes to flooring and other interior finishes. The hospitality sector is clearly the most playful and expressive compared to the other sectors we cover-it's all about branding and differentiation through creative design.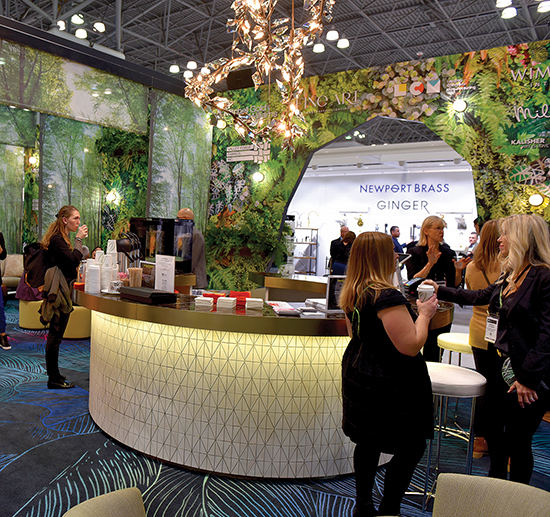 Enchanted Forest, a collaborative space.

There was plenty of activity at the tenth annual BDNY expo, held November 10 to 11 at the Javits Center in Manhattan. According to Emerald Expositions, attendance was up 6% to just over 8,500 people. And the number of exhibitors was up by 7% to over 750. While many economists think the long growth wave in the hospitality sector has peaked, you wouldn't know that based on the enthusiasm, energy or crowds at this show.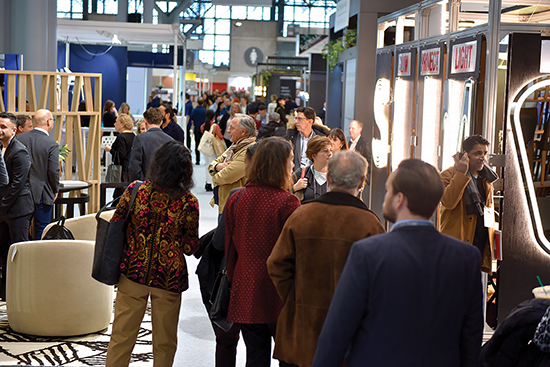 Show floor.

Part of what makes this show so unique is its boutique format of small booths, collaborative spaces and creative panels. The show attracts hotel brands, property owners, designers, procurement firms and suppliers. There were well over 60 exhibitors focused in the flooring sector.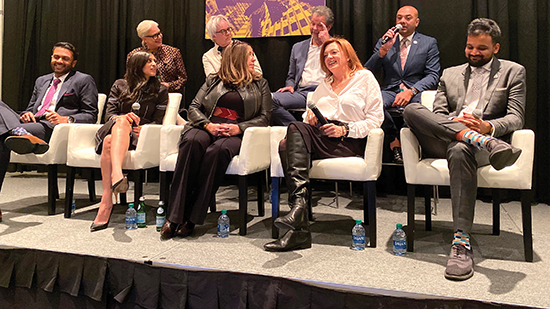 Panel of hotel owners and designers.

For several years now, the hospitality/lodging sector has been shifting more of its public space and room flooring from carpet over to hard surface. Carpet is still being used, but the trend is toward rooms with multi-surface covering or hard surface with a rug. For more details on these flooring trends, I urge you to read our Hospitality Report in the November 2019 issue.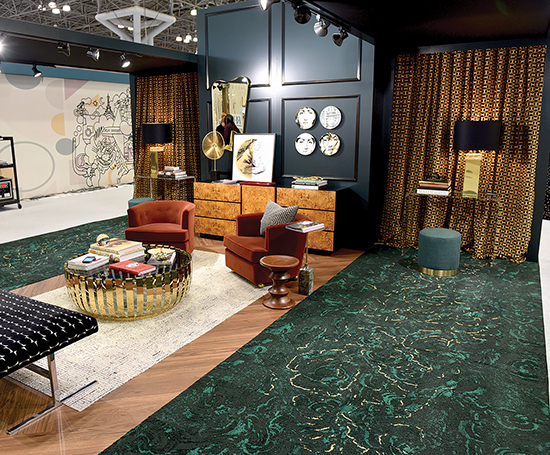 Interface's exhibit, illustrating the multi-surface trend.

Copyright 2020 Floor Focus

Related Topics:Interface