Annual Report: In 2021, while the residential market had a strong second half, the stagnant commercial market held back industry growth - May 2021
Introduction by Darius Helm
Last year, the flooring industry was down 5.4%, according to Market Insights, falling from $23.314 billion in 2019 to $22.049 billion at mill sell price. Every flooring category was down with the exception of resilient, which grew by 7.5%. Commercial revenues fell by about 20%, while residential revenues were down by mid-single digits.

When the shutdowns began last spring, the commercial and residential markets quickly felt the impact. At one end, production stopped or severely dropped off. At the other end, installation ground to a halt. But home centers remained open, and by and large so did their flooring departments. By May, home remodeling projects started to surge. Millions of people who received stimulus money but had no loss of income turned to rehabilitating their homes, and those with higher incomes not only refreshed their homes but also redesigned them to various extents to accommodate work and schooling.

The rebound caught the flooring industry off guard. Few anticipated such a ramp up of activity following those two to three months of stoppage. Manufacturers and suppliers leaped into action as the residential remodel and single-family builder markets began to surge. Abruptly, an industry beset by a lack of demand was overcome by a lack of supply.

Some flooring manufacturers did better than others during this period of ballooning demand. But the shifts in marketshare between manufacturers last year had less to do with the ordinary drivers of business, like hitting the right trends, penetrating markets or innovating and improving, and more to do with the constraints of local conditions and regulations, the availability of labor, the vagaries of raw material supplies, transportation limitations and the impact of manufacturers' individual strategies for ramping up production.

Manufacturers with a heavy focus on the commercial market fared more poorly compared to those mostly serving the residential market. In terms of commercial business, corporate, retail and hospitality were down the most, but all segments suffered.

In the residential market, the consensus is that the strongest market was residential remodel, initially driven by the home centers but picked up in the summer months by independent flooring retailers. The single-family builder market was the other driver of residential growth.

The multifamily market, which has made tremendous gains for over a decade, ground to a halt in the early days of the pandemic. Lower-income families make up a disproportionate amount of the rental market, and this segment of the population was also disproportionately impacted by the pandemic and job losses. And by September, an eviction moratorium was in place. So most people stayed put, and apartment turnovers slowed to a crawl.

According to CBRE Research, multifamily investment dropped 42% last year, from $191 billion to $111 billion, its lowest level since 2013, though the forecast is for a partial rebound to $148 billion this year. New multifamily construction, which for flooring firms is a much smaller part of the business than apartment turns, has more or less paused, as property managers wait to see what happens with the economy and whether the eviction moratorium is allowed to expire at the end of June.

In the residential remodel market, independent retailers as well as home centers and other big boxes did their best to accommodate consumers, for instance, with curbside pickup or home delivery at the back end. With fewer installers than ever available and an understandable reluctance on the part of homeowners to invite strangers into their homes, it's no surprise that DIY projects were up last year, and for most people that meant click system flooring-rigid LVT or laminate.

Online sales soared for most retailers, including Home Depot, Lowe's and Walmart. In terms of flooring, area rugs have already transitioned to e-commerce, but most other flooring doesn't lend itself to home shipping, other than, again, flooring with click systems. While flooring grew in online sales last year, it's still too early to tell how strong the trend is and how it will grow once the whole economy opens up. But it's probably no coincidence that the two flooring categories that gained share last year were area rugs and resilient flooring.

HOUSING MARKET 2020
Last year, the single-family housing market, both new and existing homes, turned down sharply and recovered quickly. Through February, existing home sales were looking strong, rising to a seasonally adjusted annual rate of 5.77 million homes, the strongest February since 2007. Then they fell 8.5% in March, another 17.8% in April and 9.7% in May, down to 3.91 million homes. And that was the bottom. June rose by 9.4%, July by 24.7%, August by 2.4% and September by 9.4%.

By September, when sales tend to taper off, the market continued to grow. September was nearly 21% above September 2019. October grew 26.9% over October 2019, and at that point, according to Lawrence Yun, chief economist for the National Association of Realtors (NAR), the surge in sales in the preceding few months had offset the spring market losses. The market finally slowed in November only to creep up 0.7% in December, 22.2% over December 2019, to a seasonally adjusted annual rate of 6.76 million homes, the highest level since 2006.

Single-family new home sales started the year in a growth mode, with January up nearly 6% from the previous month and 21.5% up year over year. February slowed and March was down more than 14% from February and 12.5% down year over year. April hit bottom at a seasonally adjusted annual rate of 570,000 homes, down 7% from the previous month and 16% down year over year.

The rebound came quickly. May jumped up 22% from the previous month, up 16% year over year. By July, the seasonally adjusted annual rate had jumped to 979,000 units, up 48% year over year. The sales rate stayed close to those numbers for the rest of the year, other than a slight dip in November, and ended the year at a seasonally adjusted annual rate of 949,000 units.

Overall, median prices continued to rise, and inventory continued to fall. Labor shortages, shipment delays and the increased cost of construction materials pushed up prices last year-and even more so this year, at least so far.

In many metro markets, including New York City, there was a movement from cities to suburbs and rural areas, which helped drive home sales and also drove up prices. It's a trend that has continued into 2021, but the pace is expected to moderate.

Material inflation has played an outsized role in new home construction over the last year. According to a report last month from the National Association of Home Builders, lumber prices have tripled in the last year, adding $36,000 to the average new home price.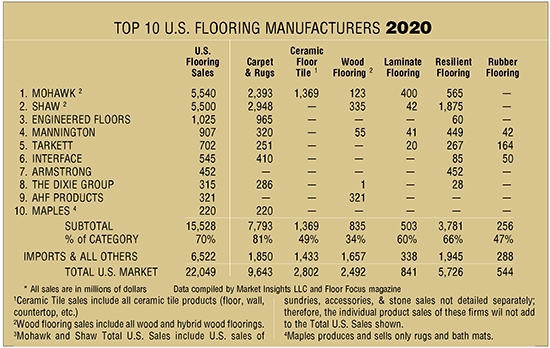 OUTLOOK FOR 2021
Currently, demand for housing far exceeds supply. In terms of the existing-home market, homeowners last year were more reluctant to sell their homes, both due to the competitive market and Covid concerns. And on the new home side, supply disruptions and material cost inflation are slowing production and raising prices. By the end of February, there were 1.03 million homes for sale in the U.S., nearly 30% below the level in February 2020 and at the lowest level in decades.

In March, total existing-home sales fell 3.7% from February but were up 12.3% year over year. According to NAR's Yun, "Consumers are facing much higher home prices, mortgage rates and falling affordability, however, buyers are still actively in the market."

And March's new home sales jumped 20.7% from February to a seasonally adjusted annual rate of 1.021 million, according to U.S. Census Bureau data, 66.8% over the dismal March of last year.

Reflecting low inventory, pending home sales fell in both January and February. In March, the Pending Home Sale Index climbed 1.9%, with Yun predicting that "more inventory will show up as new home construction intensifies in the coming months." Housing starts are expected to reach 1.6 million this year and 1.7 million next year, which should ease inventory deficits. In March, overall housing starts rose by 19.4%. Single-family starts were up 15.3% and multifamily was up 31% over February's numbers.

As things stand now, the high demand for housing is expected to keep the single-family builder and residential remodel markets strong throughout the year. The mainstreet market is already showing signs of life, and there's optimism that multifamily will strengthen.

And the economy seems to be rebounding powerfully. An advance estimate by the Bureau of Economic Analysis released at the end of last month shows that U.S. real gross domestic product (GDP) grew by 1.6% to a 6.4% annual rate in the first quarter, following a 4.3% increase in the fourth quarter of 2020.

On the commercial side, the American Institute of Architects' Architecture Billing Index offers some indication of demand for design services. Generally, the score hovers near 50, the number indicating no increase or decrease, and it rarely deviates even five points either way. Last year, the number fell to 33.3 in March, 29.5 in April and 32.0 in May, unprecedented declines, before climbing back up through the 40s in the latter half of the year. The Index stood at 44.9 in January, and in February climbed to 53.3, the first time in positive territory since February 2020, and in March it rose to 55.6, and scores for new project inquiries and design contracts were also both up significantly, pointing to a sharp recovery in the coming months.

Unfortunately, supply chain issues are likely to continue to impact the flooring industry for much of this year and perhaps stretching into next year. For one thing, with many of the world's economies are still floundering from the pandemic's impacts, supplies-from raw materials to finished goods-are still erratic and inflated. Transportation, particularly by sea, is more costly than ever and, to make matters worse, glacial in pace. And as the global economy starts to pick up speed, transportation systems will be flooded with more product, putting even more pressure on the infrastructure.

The biggest unknown going forward may well be how homeowners will react to a return to normal. For instance, when they can again spend their money on vacations and concerts and sporting events, what will happen to home remodeling?

There's a lot of hopeful talk about homeowners getting the remodeling bug and how, going forward, they'll be spending their free time painting cathedral ceilings and hammering in quarter round. But it's just as likely that those who spend last year refreshing their interiors will not think about interiors again for the next seven years. And going forward, there will be no more stimulus payments, no more sudden influxes of cash to put down on home improvement projects. So while it's possible that homeowners will put more focus on their homes in the next few seasons, it's probably wishful thinking to assume that the market will not moderate late this year or in 2022.

For the complete Annual Report, see the May 2021 issue of Floor Focus Magazine.
Copyright 2021 Floor Focus

Related Topics:U.S. Census Bureau, The American Institute of Architects