2022 Emerging Leaders: These young industry professionals are making their mark in the present while paving the way for the future – Feb 2022
The Emerging Leaders Award offers the opportunity for industry businesses to acknowledge the up-and-coming in their organizations. Amid the Great Resignation, this sort of positive recognition is key in keeping and encouraging team members.

The 2022 winners-all from the floorcovering dealer segment and under the age of 40-are a sampling of the industry's best and brightest, those that will push the industry forward through innovation and thought leadership. The judges for 2022 were marketing and branding expert Paul Friederichsen and Jeanne Matson, former CEO of Starnet and industry consultant.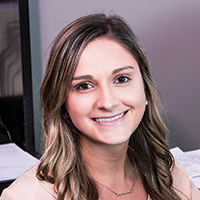 EMILY BODE, 29
CB Flooring, co-president
• Earned a bachelor's in accounting from the University of Miami (summa cum laude), followed by a job in auditing with Price Waterhouse Coopers in Baltimore
• Uses her accounting background to oversee CB's financials, along with day-to-day operations
• Takes a hands-on approach within the business, guiding everything from electronic accounting upgrades, CARES Act compliancy and PPP loans to human resources, payroll and vendor relations
• Serves on the finance and technology committee for Starnet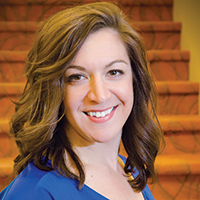 AMBER CONANT, 34
Acierno & Company, contract sales representative
• Earned a bachelor's in construction management from Eastern Michigan University
• Started with Acierno in project management-a position created especially for her
• After exceeding expectations in that role, has become one of the company's top salespeople, reaching and exceeding goals each year
• Working with A&D, general contractors and end users alike, has become the "go-to" for both product and installation knowledge, developing a strong and loyal following of customers through her excellent service, communication and attitude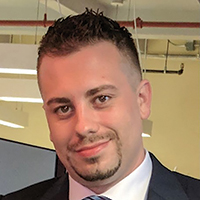 ALEXANDER FELDMAN, 35
Consolidated Carpet, project manager
• Earned a bachelor's in economics from State University of New York at Albany, ending up in the flooring industry thanks to his uncles who were involved in the residential market
• As an assistant project manager at Consolidated Carpet, apprenticed under one of the company's principal owners
• Upon becoming a project coordinator, worked under another company principal, administering the company's most prominent projects
• Now solely responsible for his projects' success, client communication and problem solving, has headed some of the most prominent projects in the New York City market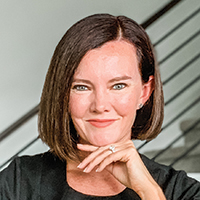 STACY MURPHY, 36
Corporate Floors, vice president of strategic sales
• Earned a bachelor's in interior design from Louisiana State University, after receiving certification in interior design from New York School of Interior Design
• Leads sales teams, identifying market trends, developing strategic road maps to generate new business and coordinating opportunities with the company's complementary brands
• Has volunteered with IIDA since 2013, now serving as vice president of professional development for Texas Oklahoma Chapter
• Winner of a HiP Award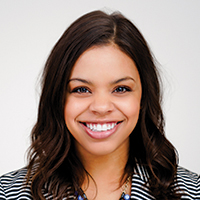 ALYSSA TURNER, 30
ACS Flooring Group, business development
• Earned a bachelor's in interior design from Texas State University
• Initially joined ACS as a specifier, after working as an interior designer
• Coordinates client social and education events, assists designers and end users with consultation and specification, and also redesigned and updated the company's website, social media platforms and marketing materials
• Has volunteered with numerous organizations, including IIDA Houston City Center Chapter-for which she was awarded Volunteer of the Year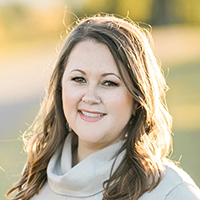 KALEIGH TOOLE, 30
Floor Source, vice president of sales and operations
• Earned a bachelor's in urban environmental studies and a certificate of leadership from Birmingham-Southern College (cum laude), followed by a master's in business administration from the University of Tennessee at Chattanooga
• Key responsibilities include choosing new products, designing lines and overseeing and managing the company's purchasing and logistical operations
• Before the pandemic, traveled to China at least four times a year to work hand-in-hand with clients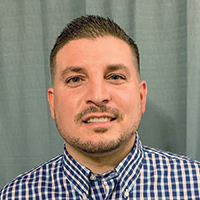 ALEX SAMUDIO, 33
Jack Laurie Group, director of field operations Fort Wayne
• Earned a bachelor's in construction management from Purdue University
• Following graduation, became the youngest project superintendent while working with a company in Chicago, and the youngest director of field operations for the Jack Laurie Group in Fort Wayne, Indiana
• In his current role, is responsible for leading commercial construction field operations-roughly 1,500 projects annually-including the development and performance of nearly 75 field employees and nine superintendents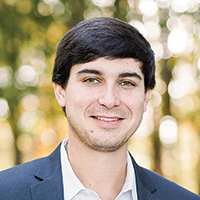 GREGORY JOHNSON JR., 27
Johnson Carpet One, sales and marketing associate
• Earned a bachelor's in business from Methodist University and is on path to become a second-generation floorcovering dealer owner
• Following a stint with BB&T bank after college, joined Johnson Carpet One in the warehouse/installation department before undergoing sales training
• Delivered over $1 million in sales last year-his first year in sales
• Is a 5 Diamond Certified Flooring and Design Home Consultant through CCA Global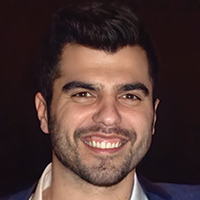 RICHIE SANTARELLI, 28
HTC Commercial Flooring, director of operations
• Earned a bachelor's in business management from Concordia Chicago
• Spent summers in college working as an installer, becoming an expert in polished concrete and epoxies-which comes in handy as he personally manages all of HTC's polished concrete and epoxy jobs, in addition to overseeing office operations
• Initially joined HTC in the warehouse, working his way up to project manager and now director of operations
• Helped design and create HTC's operating software for jobs, proposals, finances and schedules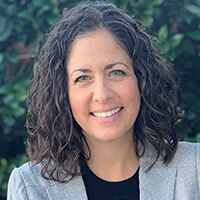 ERICA ROMAN, 38
Howard's Rug Company, design consultant
• Earned a bachelor's in interior design from San Diego State University, where she was heavily involved with the student chapter of ASID and IIDA-which she continues to support as a member of the IIDA Professional Development Board
• Serves as a guest lecturer, pro bono, at San Diego State
• After cutting her teeth as a commercial interior designer at a prominent San Diego architecture firm, became creative design director for a furniture dealership where she managed a team of designers on a variety of high-profile projects, overseeing budgets, timelines and installation




Copyright 2022 Floor Focus

Related Topics:Carpet One, Starnet, American Society of Interior Designers (ASID)