2019 Vision Design Awards: A Showcase of this year's grand prize and category winners - Apr 2019
Now in its tenth year, the 2019 edition of the annual Vision Design Awards drew a wide range of entries from across the country by architecture and design firms, both large and small. The entries are grouped in four categories-corporate, healthcare, education and hospitality/Retail-with a winner and honorable mention selected from each category, along with a grand prize winner, which this year came from the corporate sector.

Awards are based primarily on the success of integrating flooring into the overall design of the space. The submitted projects are stripped of all product and firm names before being shown to the judges to help ensure that they are evaluated exclusively on the merits of the design.

The success of the Vision Design Awards stems in large part from the integrity of the sponsors-Bentley Mills, Crossville, HPS Schönox and Tarkett-four firms that celebrate the blind-jury format and, most importantly, understand and value the role of design in the built environment.

This year's panel was comprised of four judges: Shashi Caan of the Shashi Caan Collective; Meg Prendergast, principal with The Gettys Group; Tom Marquardt, president and founder of Marquardt+; and Neil Schneider, principal and design director of Interior Architects in Chicago, Illinois.

Floor Focus will host a celebration of the award winners in Chicago from September 7 to 8 with the designers, jury members and representatives of the sponsor companies.

Congratulations to all winners! Floor Focus will begin accepting entries for next year's awards in January 2020.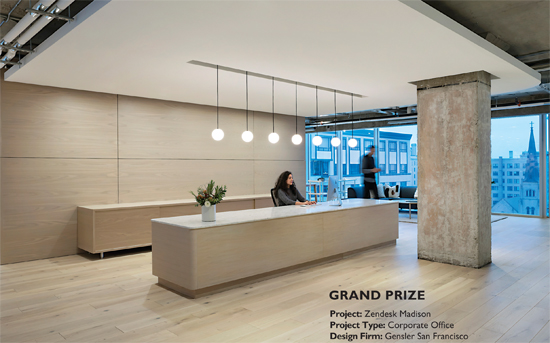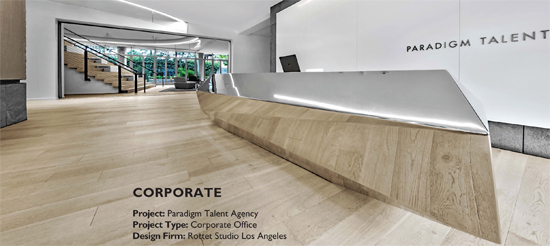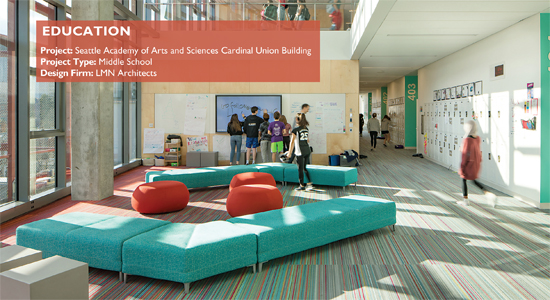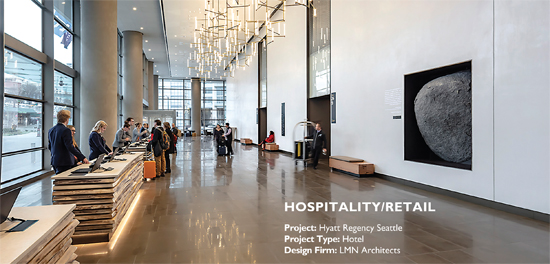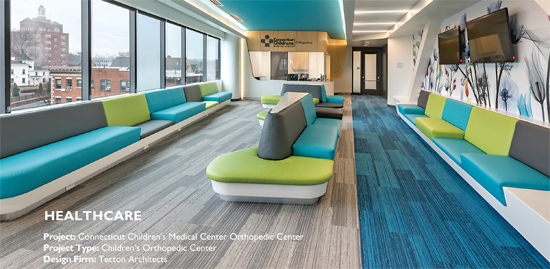 Copyright 2019 Floor Focus

Related Topics:Crossville, Tarkett