2011 Retail Display Awards
This marks the fifth year for our retail display contest, which recognizes flooring retailers who have discovered that store layout and product displays can play a major role in the consumer's willingness to buy. There is a lot more behind creating a winning retail atmosphere than just arranging a pretty vignette. Retailers must create a wow factor that captures the customer's interest; they must communicate their brand image; and they must keep a sharp eye on details like lighting and color.

Jim Dion, one of the contest's judges, reminds retailers, "Customers don't care whether they're shopping for shoes or a dress or flooring. Retail is retail to them. Flooring retailers need to step up and realize that their competition is J.C. Penney and Abercrombie & Fitch, not just other flooring retailers." This year's winners have succeeded at merchandising at that level. The 2011 retail display contest is sponsored by Floor Productions, LLC.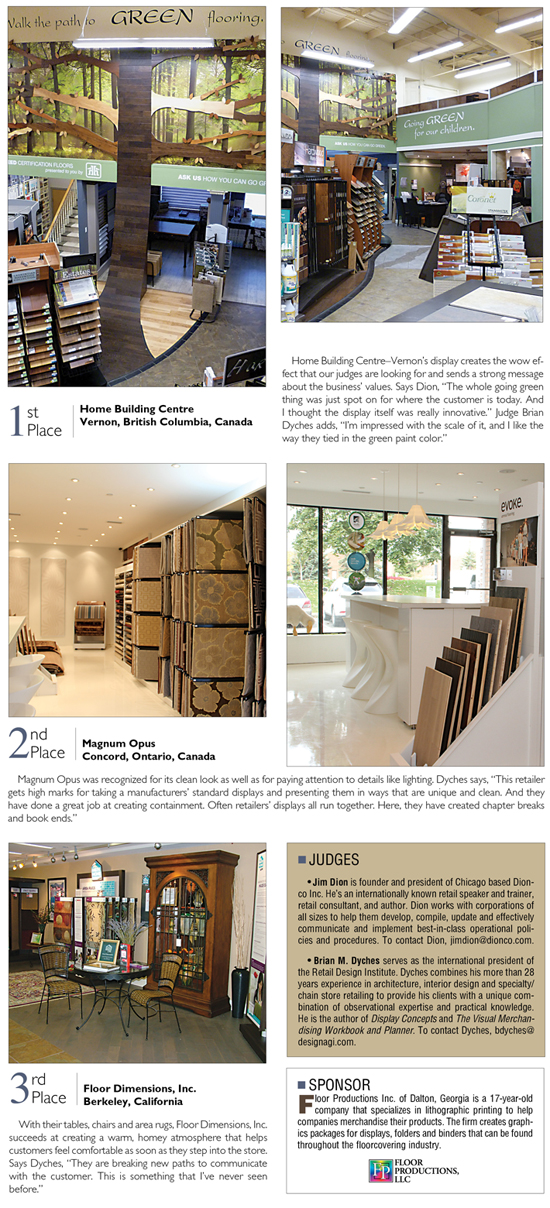 Copyright 2011 Floor Focus