Design Ovations - January 2013
Design is more than one product, one element, one sense. Design is holistic. It engages the world around us. It stirs our senses. It is emotional, and it is personal.

I gather inspiration from things I see in everyday life. It may come from nature, a piece of fabric, technology or the uniqueness of a human being. I've learned over the course of my career that inspiration surrounds us and is usually found in unexpected places. Inspiration does not come from visual sources alone. We can be inspired by human connections and abilities. It is often these types of inspirations that help define the design parameters.

Flooring plays a critical role in our spaces. It has the ability to define spaces, to be a backdrop or a focal point, to inspire. We shape our interior environment with innovative products.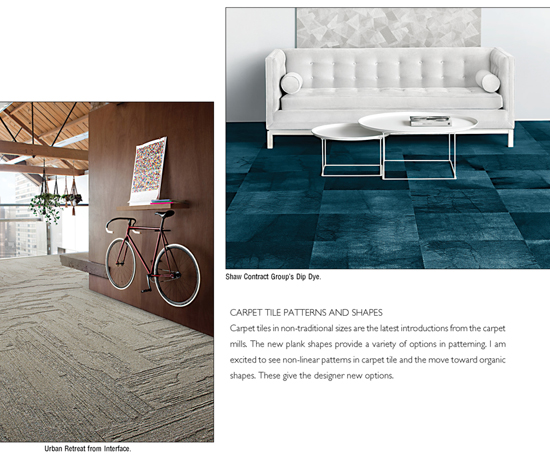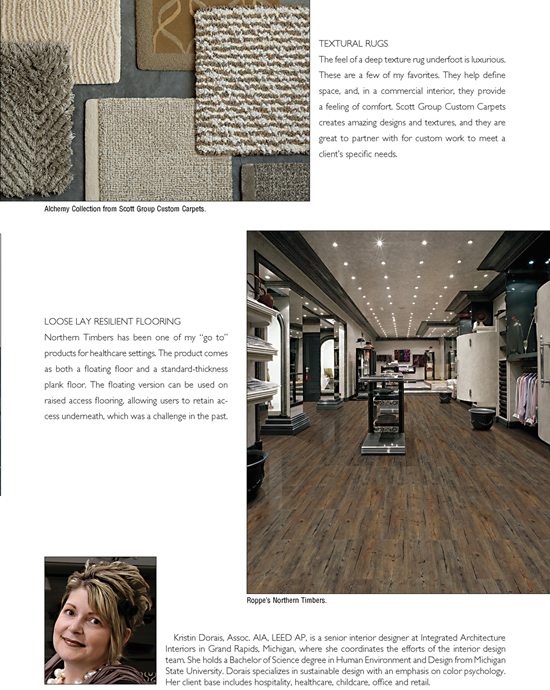 Copyright 2013 Floor Focus