Design Ovations - June 2013
The floor is the foundation a project stands on, literally and figuratively. Not only should it be durable, but it should also be stylish and appropriate to the client's culture and lifestyle. We draw inspiration from the fashion industry, noting how can we incorporate a client culture and their personal style in the design of the workplace. Fashion styles, colors and textures can thoroughly provide a clear picture of a business' culture and spur other creative processes.

We ask ourselves: does the culture (i.e. people) dictate a bright, vibrant style, or is it more conservative? Is the work environment business casual or suit-and-tie? These are only two of the many questions we ask ourselves when analyzing the overall program and design of the workspace.

All aspects of fashion can be factors involved in carpet selection. Do our clients have a large population of women whose heels tend to click on hard surfaces? Do they prefer to wear rubber soles that mark flooring? All of these variables determine the style of flooring we decide to implement into the overall design.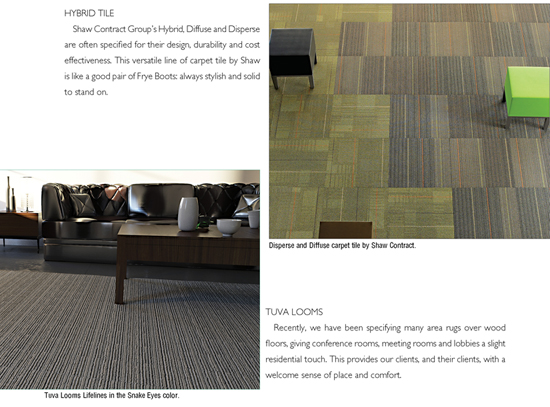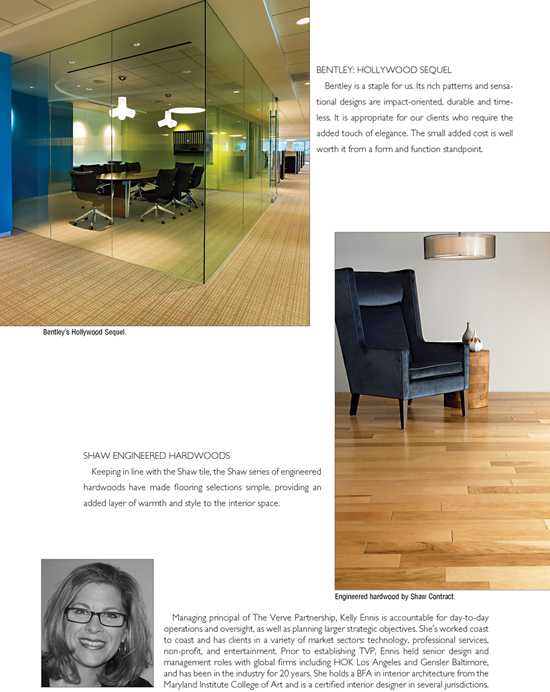 Copyright 2013 Floor Focus